In design, detail matters.
So every detail of your experience with Sketch matters, too. That's why we're constantly refining our product and building our community to make sure you have a great tool to work with and an amazing community to support you.
So get ready for a summer filled with exciting product launches and a range of events lined up for you. Our goal is to bring you as many opportunities as possible to learn and grow — on- and off-screen.
Last but not least, thank you for all the feedback you sent to make Beyond the Canvas even better. We've already made a couple of tweaks to this issue to bring you more of what you want. 🤝
If you want to tell us what you think, or just what show you're into recently, send us a message — we read all of them.
Farah

Editor, Beyond the Canvas
What's new in Sketch?
Prototype playtime
Running your prototypes should feel smoother, faster and more reliable. What's more, we created a new Auto Link to Right Artboard option in the Prototype menu. It dynamically creates a link to the Artboard immediately to the right of your current one — so you can be sure you're on the right track. 😉 An improved prototype player is one of a host of great, quality-of-life updates — from common requests, to small improvements we think you'll love.


| | |
| --- | --- |
| Get the latest Mac update | |
On our radar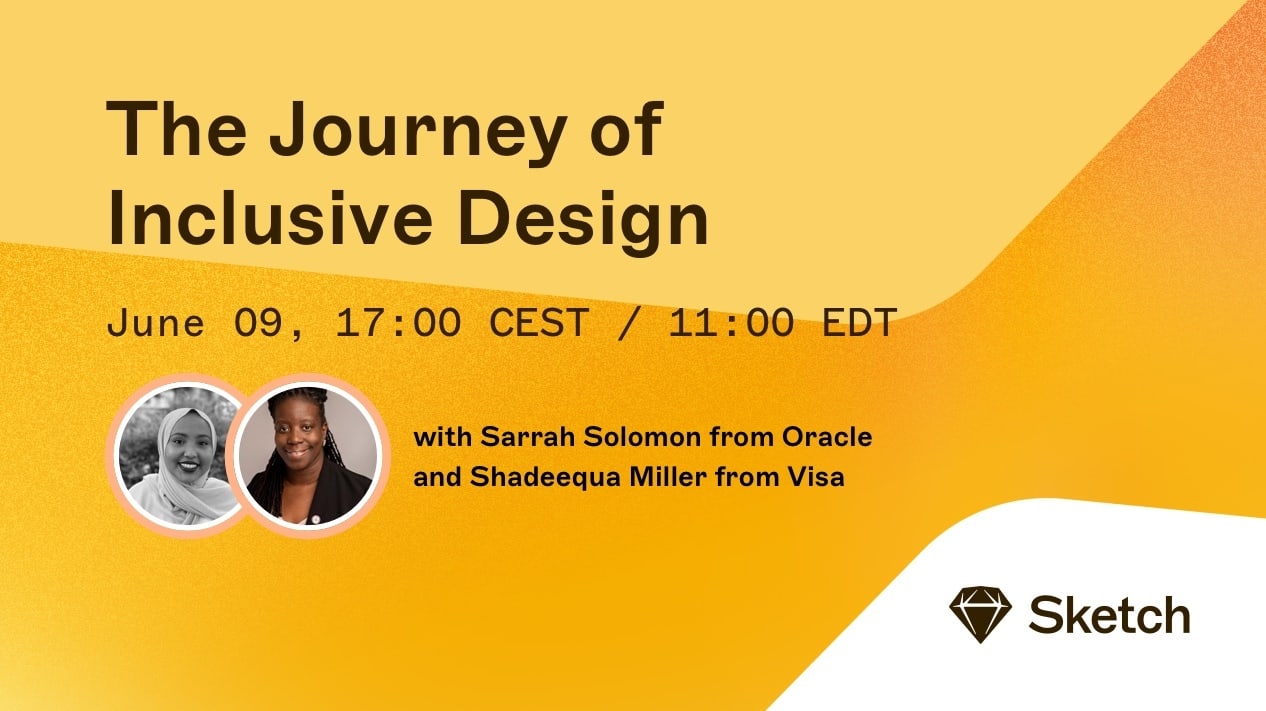 Sketch Sessions: Inclusive Design
Inclusive design is one of the most impactful and effective ways to improve experiences for users of any identity, background, or experience. Join us for this Sketch Sessions event where we'll be talking to expert guests from Visa and Oracle about how to make your design more inclusive, at every stage of the process.
Resources
Artboard Multi-Scale Plugin

Do you spend time checking if the scaling is just right? Save yourself the trouble. This free Artboard multi-scale plugin lets you replicate your Artboard in whatever sizes you want.
Frosted Glass Geometry Library for Sketch

New from our Design Advocate Joseph Todaro is a stunning library of 125 Frosted Glass geometric objects at high resolution, free for personal or commercial use. Grab it today!
Dates for your diary
| | |
| --- | --- |
| | June 7, 2022 |
| | Online |

Today, we are more connected than ever before. However, the challenges we face when designing for global success are very real. Join us in this insightful event with Sketch's USA Advocate Kevin Smith on how to design global products.
| | |
| --- | --- |
| | June 28-30, 2022 |
| | London |

A three-day conference from London-based design consultancy Clearleft covering all aspects of the design process: from user research and content design to product design and design systems.
| | |
| --- | --- |
| | June 6-10, 2022 |
| | Online |

Apple's WWDC kicks off this June, entirely online. This week is a great way to get a sneak peek at what's on the horizon for tech and design.
Community